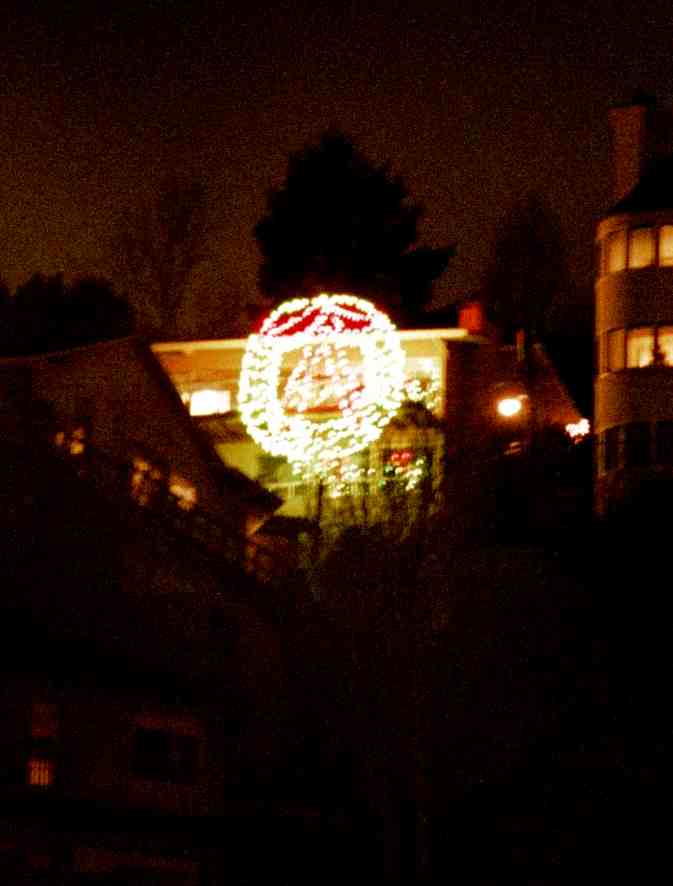 Everyone is probably familiar with the Cocktail Glass in the West Hills and so when we moved into a house in the same area we figured we should have something similar to share with the city for the holiday season.

It's not that simple to make a decoration that is visible and recognizable from blocks away. In the interests of cost and the builders sanity a simple shape would be good.

Well cookies have simple shapes so looking through the kitchen drawer up pops the Christmas Wreath, can't get much simpler than that, circles, yeah!